Dancing in the Moonlight
Song Info:
Written by Phil Lynott (Thin Lizzy)
See the guitar tab
Recorded:
June 30th, 1993
Available On:
-
Disarm single-Heart version (CD)
Other Info:
Recorded on VPRO Radio for Villa '65 in the
Netherlands.
Song Secrets:
-At the end of the song (4:07), you can hear the
following: Billy plays a few note and says:,"I started
choking in the middle..hehe...right at the end there.
Did that sound too...did that sound weirder at the
end? Did you hear that? With the voice? You didn't
hear that? No?"
James: "No. Good, keep going."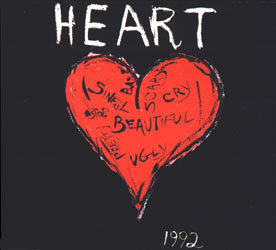 When I passed you in the doorway
You took me with a glance
Should have took that last bus home
But I asked you for a dance
Now we were steady to the pictures
I always get chocolate stains on my pants
Father says he's going crazy
Says I'm livin' in a trance,

Dancing in the moonlight
It's caught me in it's spotlight,
It's alright, it's alright, the moonlight
This long, hot summer night

It's three o'clock in the morning,
I'm on the streets again
Disobeyed another warning,
Shoulda been home by ten
Now I stay out 'till Sunday,
I have to say I stayed with friends
It's a habit worth forming,
It's a means to justify the end

Dancing in the moonlight
It's caught me in it's spotlight,
It's alright, it's alright, the moonlight
This long, hot summer night

I'm walking home
Last bus is long gone