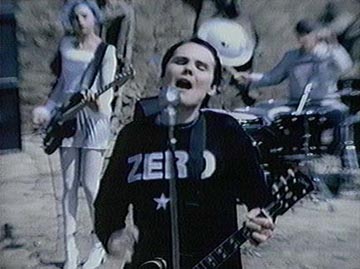 The World is a vampire,sent to drain
Secret destroyers,hold you up to the flames
And what do I get, for my pain
Betrayed desires, and a piece of the game
Even though I know-I suppose I'll show
All my cool and cold-like old job
Despite all my rage, I am still just a rat in a cage
Then someone will say
What is lost can never be saved
Despite all my rage, I am still just a rat in a cage
Now I'm naked, nothing but an animal
But can you fake it, for just one more show
And what do you want, I want to change
And what have you got
When you feel the same
Even though I know-I suppose I'll show
All my cool and cold-like old job
Despite all my rage, I am still just a rat in a cage
Then someone will say
What is lost can never be saved
Despite all my rage, I am still just a rat in a cage
Tell me I'm the only one
Tell me there's no other one
Jesus was an only son
Tell me I'm the chosen one
Jesus was an only son for you
Despite all my rage, I am still just a rat in a cage
And I still believe that I cannot be saved
Listen to it in Real Audio
See the Guitar Tab
See the Alternate Lyrics
Recorded:
Between March-August 1995
Written by:
Billy Corgan
Available on:
Mellon Collie and the Infinite Sadness(CD/CS)
Mellon Collie and the Infinite Sadness(12")
Bullet with Butterfly Wings Single
The Aeroplane Flies High
Launch CD-Rom Magazine
Bullet with Butterfly Wings/1979 7" promo
The Smashing Pumpkins 1991-1998 promo
The Smashing Pumpkins 2000 7 Track promo
Rotten Apples (US Version)
Rotten Apples (UK Version)
Rotten Apples w/ Judas 0 (US Version)
Rotten Apples w/ Judas 0 (UK Version)
Video Info:
Directed by Samuel Bayer. The first single on Mellon Collie and the Infinite Sadness, and
one of the most popular Pumpkins songs ever. Won a Grammy for Best Hard Rock
Performance in 1997. The video takes place in a rock quarry or something close to that.
The band plays in the middle of a bunch of sliding "mud  people". Also, the band is shown
in a room with words such as "anarchy" painted on the walls. Here's a video clip of Billy
being interviewed in 1995, it kind of explains the whole "mud people" idea. 
The video's concept is described best with this quote:
The band enlisted Samuel Bayer to shoot the lead-off video, "Bullet With Butterfly Wings."
Unlike with past video directors, Corgan took a back seat to Bayer. The director looked to 
the art world for inspiration and suggested a concept based on the stark black-and-white
images of manual laborers by Brazilian photographer Sebastiao Salgado. The song, an 
indictment of rock stardom that Corgan says is done at least partially tongue in cheek, is 
mirrored by a video that suggests a connection between the frantic activity in a concert
mosh pit and the oppressive conditions in a labor camp. 
Song Secrets
If you play the "rat in a cage" part backwards, it sounds like: "here are my abs!"
- There is a sound sort of like a distorted guitar or a synthesiser making 
wooooooAAAAAAhhhhhhooooooo sounds from 3:42 to 4:11. -pLaNkEr