Issue Number One-November 1997

You'll need the fonts from my first page(not as of 8/98 :)) to read this the way it was 
meant to be read.  I have made a new bold step towards Pumpkin Site immortality, as I 
give you Pumpkins MediaFlash. This is a more indepth and multimedia addition to Pumpkins
Newsflash. But no more, been there done that. This is the first, I believe, multimedia
netzine devoted to the Smashing Pumpkins. Today, we embark on the first issue of 
Mediaflash:"The Smashing Pumpkins-Past, Present, and Future"
Origins:
circa 1988: After Billy Corgan came back with "his tail between his legs" to Chicago, after
failing in his Florida band, The Marked, he was introduced by a friend to a young guitarist.
That guitarist was of course, James Iha. They started writing gothy pop songs and the
Smashing Pumpkins were started. The next member to the pumpkin equation, was D'arcy
who joined the band after Billy and her had an arguement outside the Avalon Niteclub
about a band she liked. His first words to D'arcy was "you're full of shit". A drum machine 
completed the group but Joe Shanahan of the Club Metro offered them a support slot if 
they got a human drummer. Billy was told of a drummer by his friend, the last member to
join, Jimmy Chamberlain. 
The name Smashing Pumpkins, comes from basically: Smashing means to be aggressive 
and brilliant,Pumpkins had not much thought to it though, Billy said once,"it could have
been any vegetable".

After releasing I Am One on Limited Potential and Tristessa on Sub Pop, they 
released Gish in the summer of 1991 on Caroline Records. Gish, named after silent film star,
Lillian Gish, was released in the shadow of Nirvana's breakthrough album, Nevermind. This
album sold moderately well (350,000 copies)but it didn't sell as well as it should of because
of Nirvana's success. It would later be remastered (1994) and promoted for more records 
sales.
Gish, (at least I think) was the "sad album", it's very mellow and depressing at times
but a great piece of work.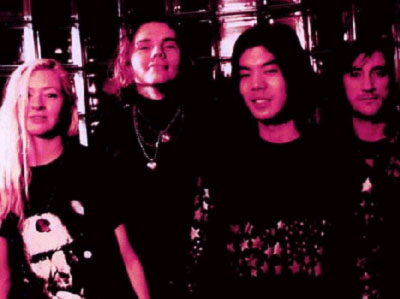 This is a Real Audio version of Siva
This is a Real Audio Version of Rhinoceros

Despite rumoured difficulties in the band, the Pumpkins release Siamese Dream in
July 1993. Their first single, Cherub Rock broke them into the mainstream of rock 
music. Record sales soared for the Pumpkins. But during the making of Siamese 
Dream, happiness was hard to come by for Billy. After the Gish tour, his girlfriend 
broke up with him, he lost his apartment and he was having problems with the band
. Jimmy had problems with drugs and alcohol, he disappeared for five days, but 
eventually went into rehab for 28 days. He finished his drum tracks before going 
into rehab. James and D'arcy seemed to be not committed enough, so Billy told 
then to change their attitudes or he would do the album himself. They assured him
that they would continue in the band, and they finished the album. There has been 
a controversy that Billy actually played most or all of the songs on the album. 
I know for a fact that he writes most of them but I don't think he played every 
track on the album. No matter what, this album would bring the world songs like 
Today, Disarm, Rocket, and Mayonaise, to name a few. This album showed that 
Pumpkins "evolve" with every step they take. Siamese Dream ended up selling 3 
million plus records.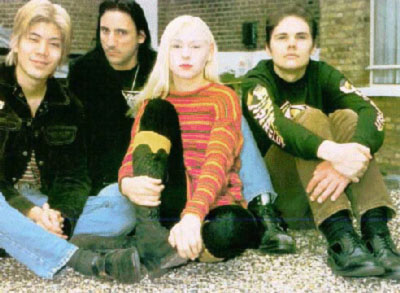 This is a Real Audio version of Rocket
This is a Real Audio version of Today

The B-sides album that included songs from all singles previous to it and some
Siamese Dream studio cuts. Great album, shows that the Pumpkins B-sides are 
just as great as the albums.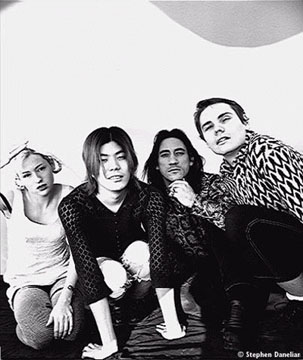 This is a Real Audio version of Pissant

Billy Corgan's "rock opera" debuted at number one on the Billboard charts and kept
on selling records. They released the two cd epic in early fall 1995, with their angst
anthem, Bullet with Butterfly Wings. Billy would later shave his head at the start of
1996 and then Pumpkins released their mainstream hit, 1979. They would later 
release singles for Zero, Tonight,Tonight, and Thirty-Three. 
Tragedy struck while on tour in Dublin, Ireland. Bernadette O'Brien, a 17 year old
girl was killed in a mosh pit. Finally, Billy Corgan said "The gig's over, there's a girl
nearly dying out there." after his warnings to the crowd. On the morning of July 12,
1996 in New York City, Jonathan Melvoin, the group's touring keyboardist 
overdosed and died from a mixture of alchol and heroin. Jimmy Chamberlin was 
charged with possesion of heroin. He pleaded guilty to all charges. After urgings by
D'arcy, he was kicked out of the band. They then regrouped and finished their tour
with Matt Walker(from Filter) as their drummer and Jimmy Flemion(from The Frogs) 
as their keyboardist. They ended up winning seven MTV Music Awards.
Mellon Collie and the Infinite Sadness has become the highest selling double cd of
all time with over 7 million record sales. A truly amazing album.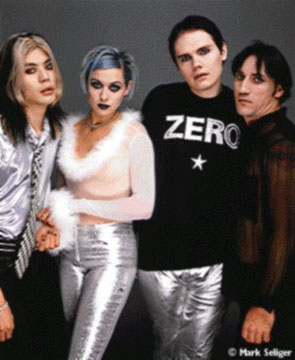 Here is a Real Audio version of Bullet with Butterfly Wings
Here is a Real Audio version of Thirty Three
Here is a Real Video clip of Billy talking about where the Pumpkins feel comfortable
Billy Interview Clip

The box set of cds from the Pumpkins was released in November 1996. It included
the five cd singles from Mellon Collie and the Infinite Sadness and 28 b-sides.
Including five cover songs from the Pumpkins youth(The 80's): You're All I've Got 
Tonight,Clones, Destination Unknown, Night Like This, and Dreaming. The limited 
edition box set was rereleased because of demand just months later.
Some thought it was self indulgent and not a good Pumpkin work but I have found
it to be great throughout group of songs.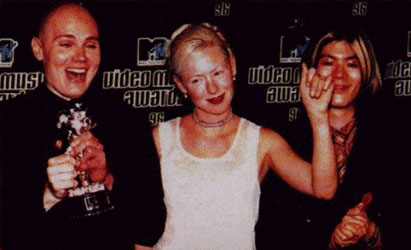 This is a Real Audio Version of The Last Song
ThE Future is HEre...
The latest releases of the Pumpkins include:Eye(Lost Highway Soundtrack),Billy 
and Matt Walker joined together on half of the ransom soundtrack.
The End is The Beginning is the End and The Beginning is the End is the Beginning 
appeared on the Batman and Robin soundtrack. They also appeared on the 
TEITBITE single with The Ethers Tragic and Guns of Love Disastrous. 
They recently released Christmastime on the compilation Very Special Christmas 3.
The Pumpkins are currently recording there fourth album, to be released in Early 
1998. They also play a few dates for the Rolling stones as the opener. James Iha 
has a solo album in the works.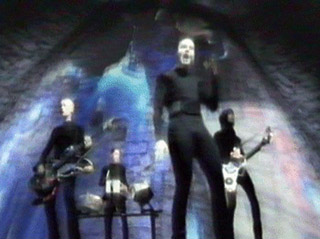 A Real audio version of The End is the Beginning is the End
Well that's the end of the first issue of MediaFlash, I hope you enjoyed the ride.
Next issue's main topic "Scratchie Records", James and D'arcy's record label. More
media , more jazzy, more news!!! 
If you have info, your own article, questions, comments, etc. Email
cosmicx@escape.ca  Remember, I need your help to make this thing work, you will
be credited for any info or your own articles on Pumpkin events and stuff. Recent 
concert reviews are accepted, or new single/album reviews.